So every week, leading to Christmas, i plan on featuring a new person and their shop! So join with me, in this first installment and say hello to a lovely lady, Laurie! She is an artist, who does beautiful works of art for anyone, of any age!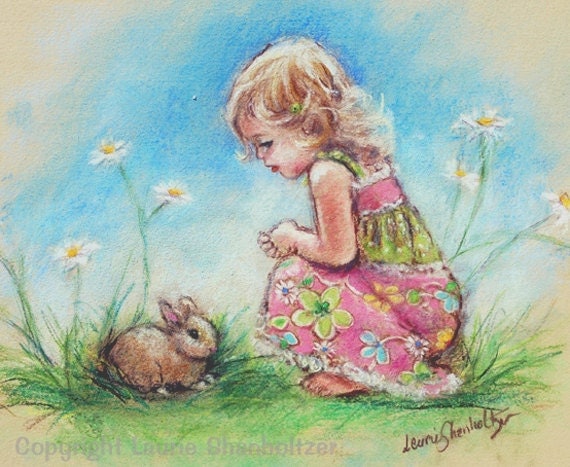 " I love painting artwork for children and pieces that are nostalgic and romantic- to tell a story or capture a special moment in my pastels."
She sells reproduction prints, original pastel paintings, personalized and giclee prints, jewelry, note cards and invitations all based on her original artwork.
A little background on Laurie. She is retired, from over 40 years as a portrait painter (how cool is that!) Now, she says, she can take some time to paint what she has had little time to do in the past.

I asked her, why did she start selling online: "I started my Etsy shop to have a good home for my newly created works. I am having such a blast experimenting with new things and having a venue to showcase the artworks I have wanted to create."
And, for a limited time, Laurie is offering my readers a great deal! Now through Nov. 15th you can get 20% off using code FBSALE . This would be a great time to get some holiday gifts!!