Say hello to Sayuri Glass! My next feature installment! She Makes beautiful hand blown glass! I am always in awe of artists who can do this! One day i'd love to learn! But enough about me! haha! I want you to delve into her colorful world!
Why did you start selling online?
"I started my online shop for helping people around the world."
And this i found very cool. 20% Of all her shop sales go toward to the Red Cross for supporting Disaster Relief. The monthly receipt will be email to each customer and will be on my facebook fan page. ( I am really impressed by that!)
What is your favorite thing to make?
"Mini vases are my favorite. I love miniature items." (who doesn't! lol)
I of course had to ask some fun questions to get to know the artist behind the glass!
*
Favorite color?
Green/Blue
*What channel or tv show do you watch the most?
Food channel
*What is your favorite music?
Techno music
*Favorite quote or saying?
Effort and patience
*Favorite snack?
Greek yogurt
*Guilty pleasure?
Angry Birds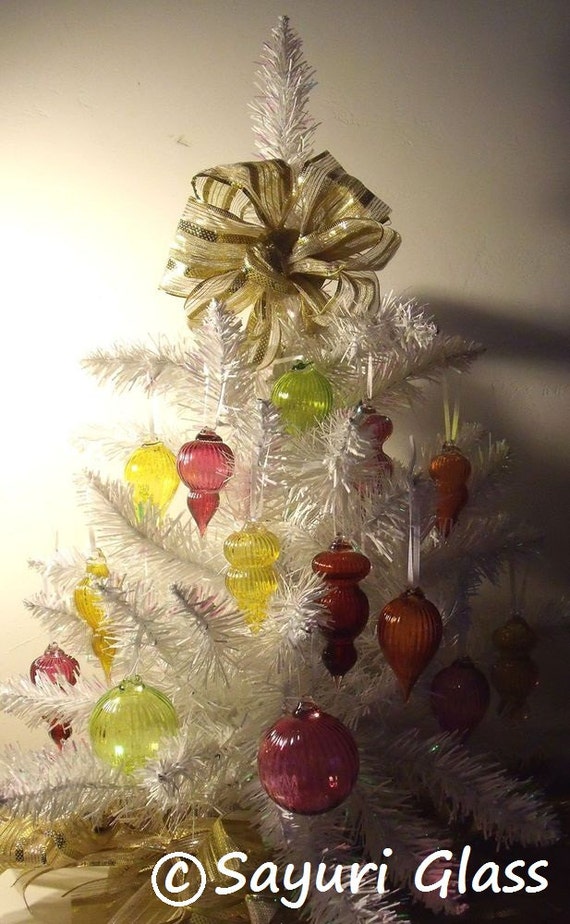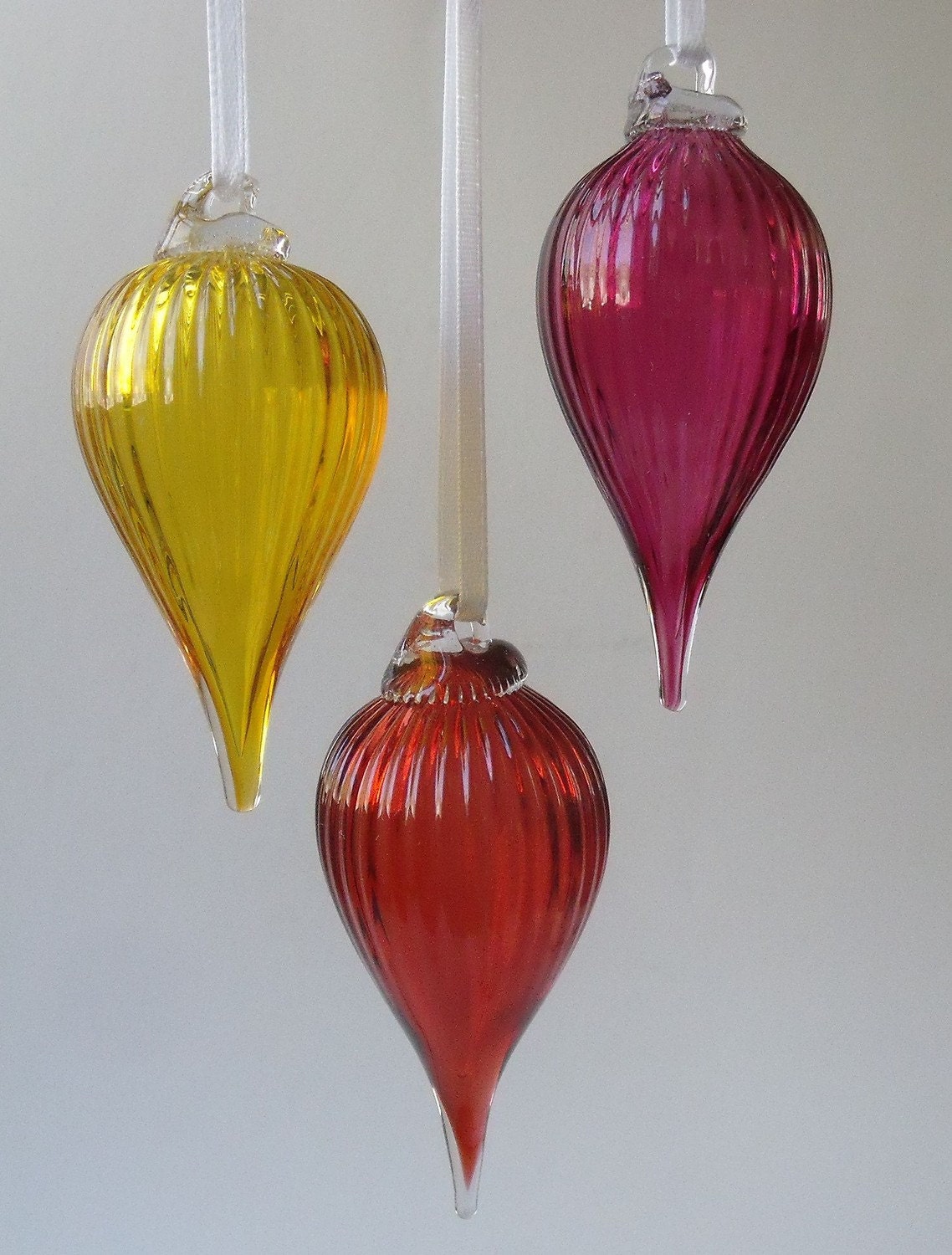 Can i just say i am in love with her ornaments? can you imagine a whole tree filled with these?
Sayuri also wants all my readers to know, she welcomes custom orders! Also, repeat customers will receive a special coupon for future purchases! (nice incentive!!) No limits, and no expiration date!
You can find Sayuri and her beautiful works of art on etsy at http://SayuriGlass.etsy.com or on facebook at http://www.facebook.com/sayuriglass
Go check out her shop now! She has a great sale section going on too! Click Here to see! After all, everyone loves hand blown glass!!